Over the years, our Chinese New Year cookies such as our Eggless and Vegan Pineapple Tarts, Diabetic Friendly* Pineapple Roll, Vegan Almond Cookie and Vegan Green Pea have always been sold out way before the arrival of Chinese New Year.
The reason for their popularity is because these healthier treats tasted even better than the normal ones. All hand-made without egg and dairy, our naturally cholesterol free nut based cookies uses at least 70% nuts, grounded and toasted before adding into the cookie dough with a lower in sugar recipe. Then they are baked to perfection with a melt in your mouth texture. By using such high amount of nuts proportion in our cookie, you will naturally taste the original fragrant of the nuts without the use of artificial or essence to cover any after-flour taste.
One of the main selling point for our pineapple tarts is that we use honey pineapples natural juice to cook overtime instead of draining out the juice and adding sugar. Yes, cooking with the juice will take us longer time to fully cooked the pineapple filling but the longer time spend is worth it when you are able to taste the natural sourness of the pineapple with the mild sweetness that comes naturally from honey pineapples.
Our regular customers always tell us, "what you pay, is what you get." They knew what they were paying for especially for those who crave great tasting goodies during this festival. Them being guilt free is a bonus to those who watch their waist-line during this festive season.
*For Diabetic person, please consume not more than 2 cookies per serving.
Is this your first time ordering Chinese New Year cookies from us? Please visit our store(s) to purchase your CNY goodies directly.
NOTE (7/2/15): Online pre-order has now closed. Please do not place order online. Visit our stores to purchase your goodies.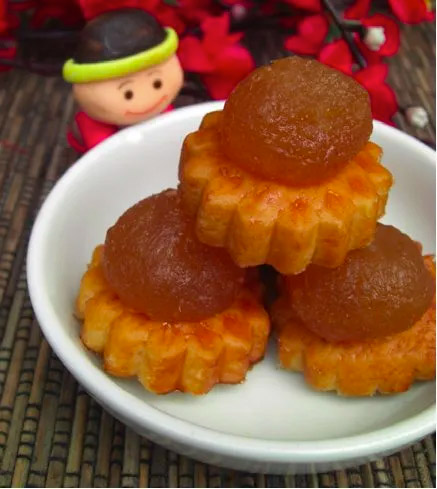 VEGAN PINEAPPLE TART:
GOLDEN PINEAPPLE TART (without Eggs and without Butter) SGD32.80 / tub 40pc
Egg Free, Dairy Free, Cholesterol Free
EGGLESS PINEAPPLE TART:
GOLDEN PINEAPPLE TART (Eggless with Butter) SGD32.80 / tub 40pc
Egg Free,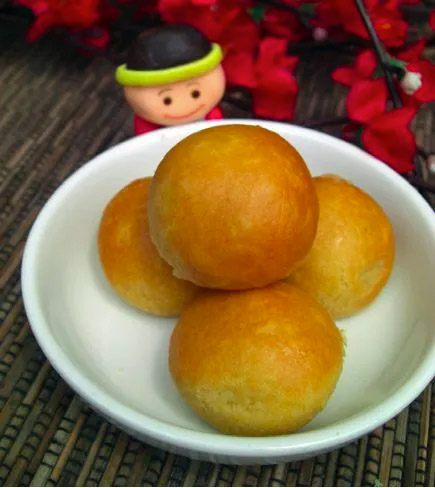 VEGAN PINEAPPLE BALL:
GOLDEN PINEAPPLE ROLL (without Eggs and without Butter) SGD32.80 / tub 40pc
Diabetic Friendly, Egg Free, Dairy Free, Cholesterol Free
EGGLESS PINEAPPLE BALL:
GOLDEN PINEAPPLE ROLL (Eggless with Butter) SGD32.80 / tub 40pc
Diabetic Friendly, Egg Free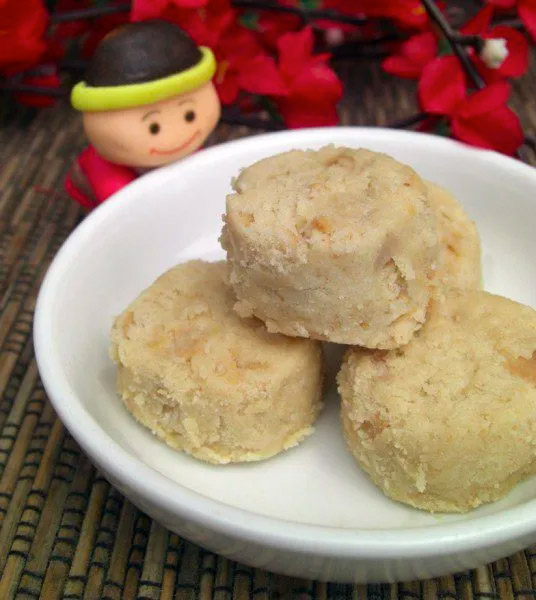 Melting White Almond SGD28.80 / tub 50pc
Lower in Sugar, Dairy-Free, Egg-Free, Cholesterol Free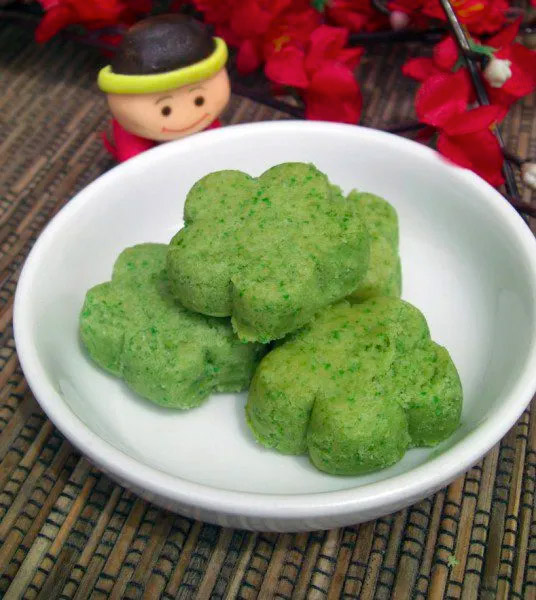 Green Pea SGD28.80 / tub 50pc (leaf shape)
Lower in Sugar, Dairy-Free, Egg-Free, Cholesterol Free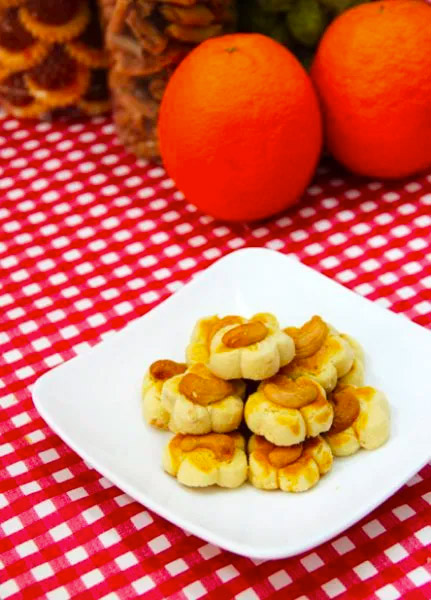 Cashew Cookie SGD28.80 / tub 50pc
Lower in Sugar, Dairy-Free, Egg-Free, Cholesterol Free
Hazelnut Cookie SGD28.80 / tub 50pc
Lower in Sugar, Dairy-Free, Egg-Free, Cholesterol Free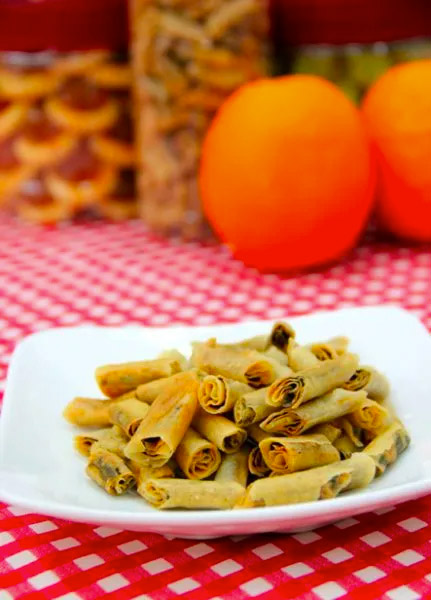 Mini Seaweed Roll SGD28.80 / bottle
No Sugar, Dairy-Free, Egg-Free, Cholesterol Free