This is a delightful rendezvous where two champions of healthful indulgence, Delcie's and Yolé, have united their passion to craft an extraordinary treat for this year's Mid-Autumn Festival.
In this heartwarming post, we invite you to step into the enchanting world of Delcie's mooncakes and Yolé's no-sugar-added vegan ice cream collaboration.
Prepare to embark on a journey where genuine dedication to healthier options takes center stage, and where two brands joined hands to create a mooncake experience that's not just special but deeply personal.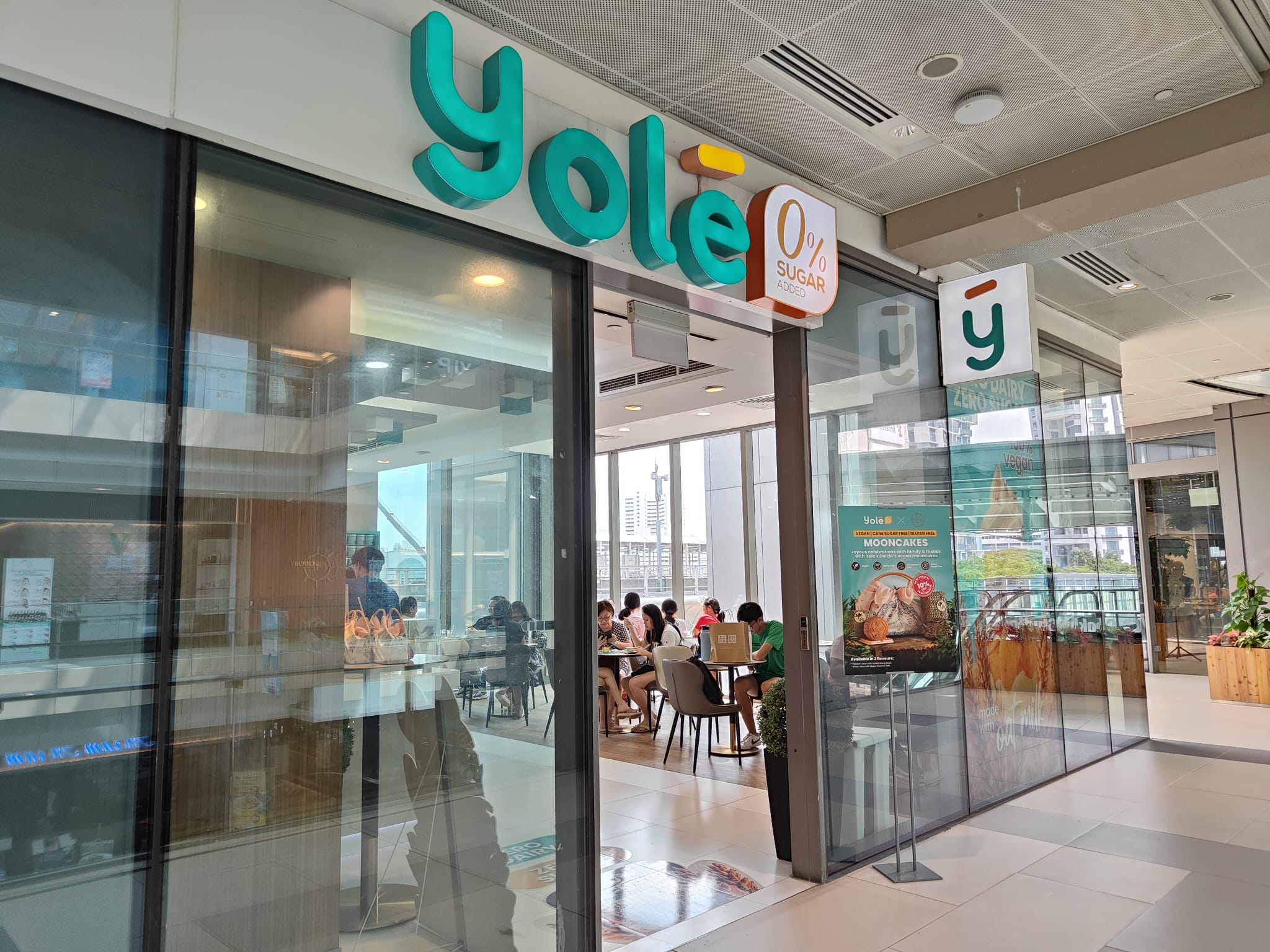 1. A Taste of Spain in Singapore

Yolé's Origin Story: Yolé, with its roots tracing back to the sun-soaked streets of Spain, has embarked on an incredible journey that eventually led it to the vibrant heart of Singapore. The brand's commitment to the art of crafting delectable and healthy ice cream and frozen yogurt struck a chord with the discerning tastes of Singaporeans and travelers alike. Yolé's arrival in Singapore marked the fusion of Spanish passion with Singaporean enthusiasm for healthier indulgences, setting the stage for a remarkable partnership with Delcie's.

The beauty of the collaboration between Delcie's and Yolé lies in their shared vision for promoting healthier, yet equally delightful treats. Delcie's longstanding dedication to creating cakes that are not only delicious but also healthy naturally aligns with Yolé's commitment to providing guilt-free frozen delights. Together, they've created a culinary synergy that places health-conscious indulgence at the forefront of their offerings.
2. The Perfect Pairing: Vegan and No Sugar Added Delights

Yolé's Latest Innovation: Yolé's introduction of vegan and no sugar added ice-cream was a game-changer in the realm of frozen desserts. This innovation catered to the growing demand for plant-based, healthier options without compromising on taste. Yolé's dedication to sourcing high-quality ingredients and crafting ice cream with no added sugars was met with enthusiasm from health-conscious consumers.
Delcie's and Yolé's collaboration was born from a shared passion for providing healthier choices. The union of Yolé's innovative ice cream with Delcie's expertise in crafting delectable mooncakes created an unparalleled fusion of flavors and values. This collaboration wasn't just about crafting a unique mooncake; it was about offering a symbol of wholesome indulgence to be savored during the Mid-Autumn Festival.
3. Delcie's Mooncakes: A Reputation Built on 15 Years of Excellence

The Delcie's Legacy: Delcie's journey spans 15 remarkable years, during which the brand has not only built a reputation for delicious treats but also championed the cause of health-conscious indulgence. Their commitment to creating cakes that are as healthy as they are delicious has won the hearts of their loyal patrons. Delcie's has become a trusted name in the realm of wholesome treats, and their mooncakes are a testament to this legacy.
Recognized by Renowned Publications: Over the years, Delcie's mooncakes have garnered the attention and accolades of numerous prestigious publications, solidifying their status as a brand that delivers on both taste and quality. Features in publications like The Straits Times, SethLui, Doctor Anywhere, SilverKris SIA, Yahoo! Life, SG Atlas, HalalZilla, Ch8, CNA, and many others serve as a testament to the excellence embodied in every mooncake they create.
4. Inclusivity at Its Best

Dietary Preferences Covered: Delcie's mooncakes are designed to embrace diversity and inclusivity. Whether you're a vegetarian, vegan, or follow a Muslim dietary preference, Delcie's mooncakes have been meticulously crafted to cater to your choices. These mooncakes extend a warm invitation to everyone, ensuring that the celebration of the Mid-Autumn Festival is inclusive and accessible to all.
Delcie's mooncakes go the extra mile by being completely free of eggs, dairy, alcohol, and any animal by-products. This dedication to purity not only caters to dietary preferences but also ensures a product that is ethical and sustainable, aligning with the values of both Delcie's and Yolé.
5. Blogger's Take: A Blend of Tradition and Innovation
Insightful Review: A food blogger's perspective provides valuable insight into the heart and soul of Delcie's mooncakes. Their appreciation for Delcie's unwavering commitment to tradition and innovation underscores the brand's ability to strike a delicate balance between preserving the essence of mooncakes while accommodating modern tastes and dietary preferences.
According to the blogger, Delcie's Mooncakes represent the ideal choice for celebrating the Mid-Autumn Festival. It's not just about savoring a treat; it's about experiencing the fusion of tradition and innovation in every bite, a testimony to the brand's dedication to delivering excellence in every aspect.
6. Limited Edition Mooncake Set
A Special Offer: Delcie's 4-piece mooncakes set with a stylish rattan bag and a beautifully designed silky scarf.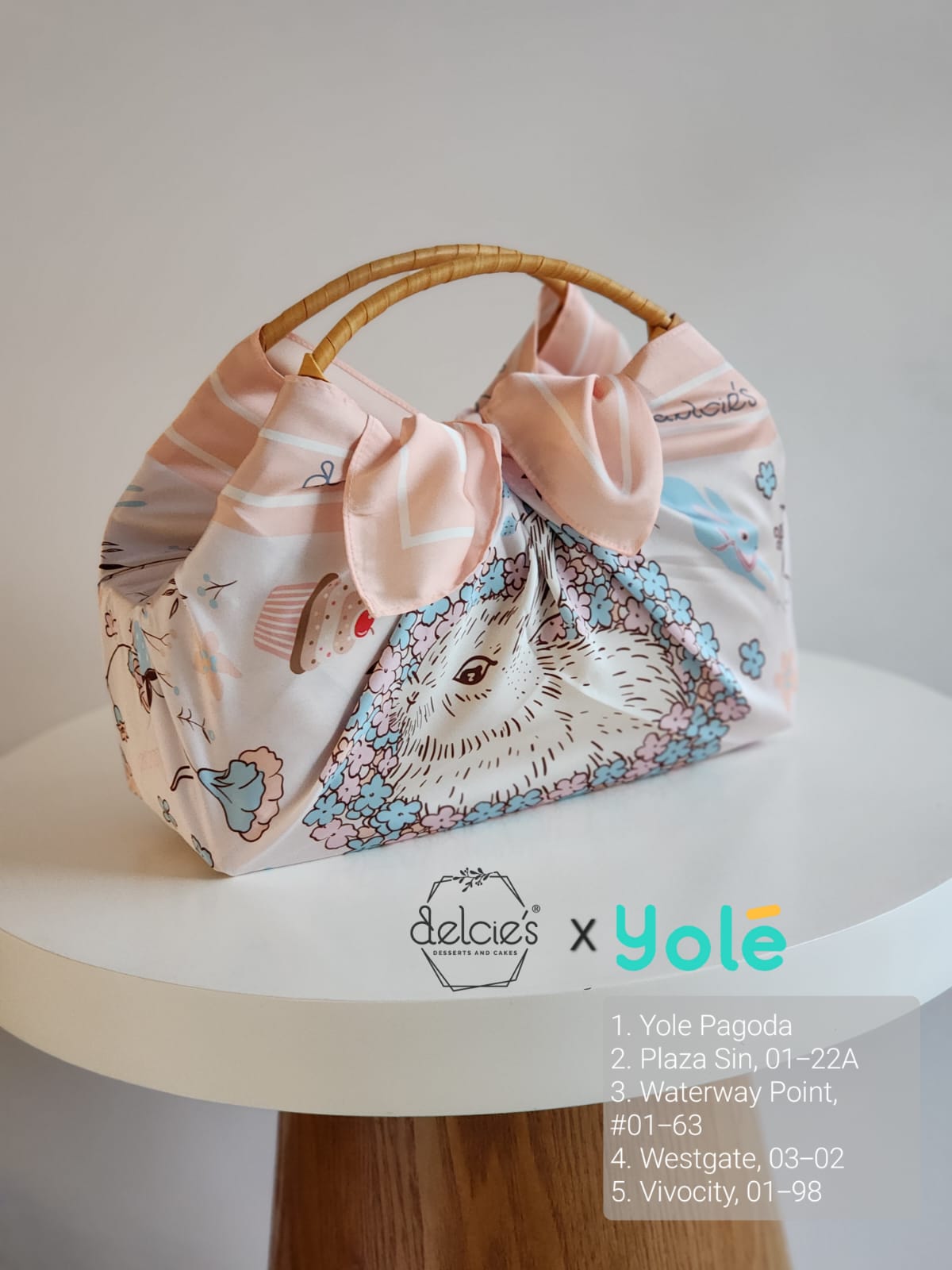 7. Where to Find Us: Flagship Outlets
Convenient Locations: Listing the 5 flagship outlets where you can find these delectable mooncakes.
Yole Pagoda
Plaza Singapura 01-22A
Waterway Point, 01-63
Westgate, 03-02
Vivo City, 01-98
8. The Sweet Success of Collaboration
A Match Made in Heaven: Both Delcie's mooncakes and Yolé's vegan ice cream created a unique and irresistible treat for all our customers.
A heartfelt thank you to the loyal customers who supported this collaboration.
9. Let's Create Magic Together
Brands interested in collaborations, do reach out and let's create unforgettable experiences together.
This Delcie's and Yolé's collaboration brings together the best of both worlds - healthy and delicious treats.
Thank you for being a part of our incredible community, and here's to more sweet collaborations in the future!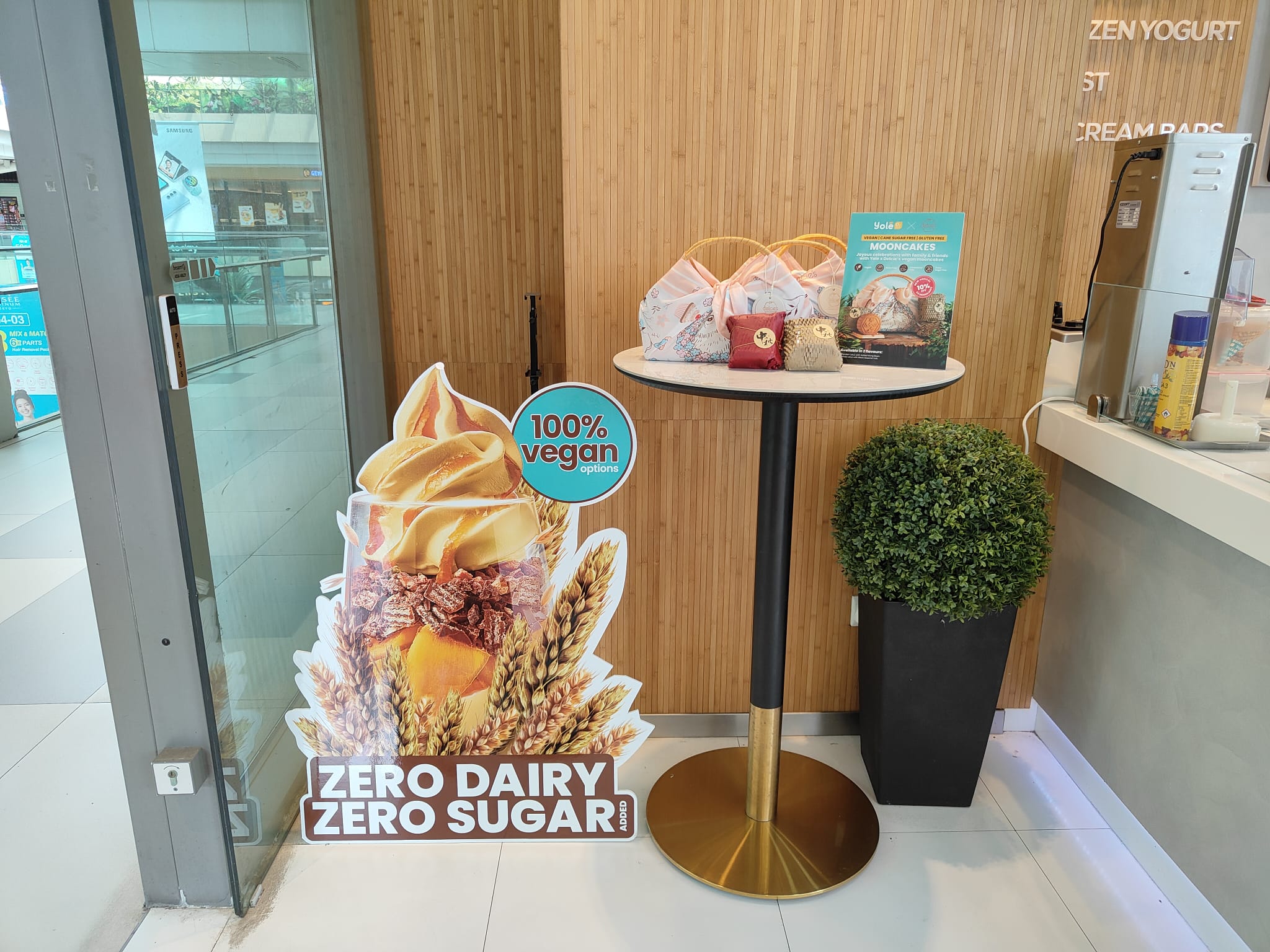 Delcie's Vegan and Cane Sugarfree Mooncakes