Food allergies can be a major concern for parents of young children, especially those who attend childcare centers or schools in Singapore.
With so many children in one place, it can be difficult to ensure that all the food served is safe for those with allergies.
Parents are increasingly looking for safer and healthier birthday celebration treats for their children, to avoid any risk of allergic reactions.
At Delcie's Desserts, we understand the importance of providing safe and healthy treats for children, especially those with allergies.
Our range of halal-friendly baby friendly cakes are made with organic, high-quality natural ingredients and contain no added sugar, making them a great choice for parents looking for a healthier option.
These vegetarian friendly cakes are free from common allergens such as nuts, eggs, and wheat, making them safe for children with allergies.
For further assurance, our entire bakery does not touch egg and dairy. We also use nut-free tools to process orders with such request too.
Parents also appreciate the convenience of our individually packed cupcakes, which make it easy for children to bring home a gift after a birthday celebration.
This not only ensures that each child gets their own safe and healthy treat, but also eliminates the need for sharing and potential cross-contamination of allergens.
We take pride in providing a range of delicious and safe options for children, and we are committed to continuing to innovate and improve our offerings to meet the changing needs of parents and their children in Singapore.
Our baby friendly cakes have always been popular with parents, and we are proud to have won the Best Baby Friendly Cakes award for two consecutive years in a row by Parents World Magazine.
On top of that, multiple parenting forum and websites highly praised our kids friendly cupcakes and cakes as their top choice for childcare birthday celebration.
Here is one example of Delcie's Cupcakes being rank as the Best Eggless Cupcakes in Singapore in Year 2023.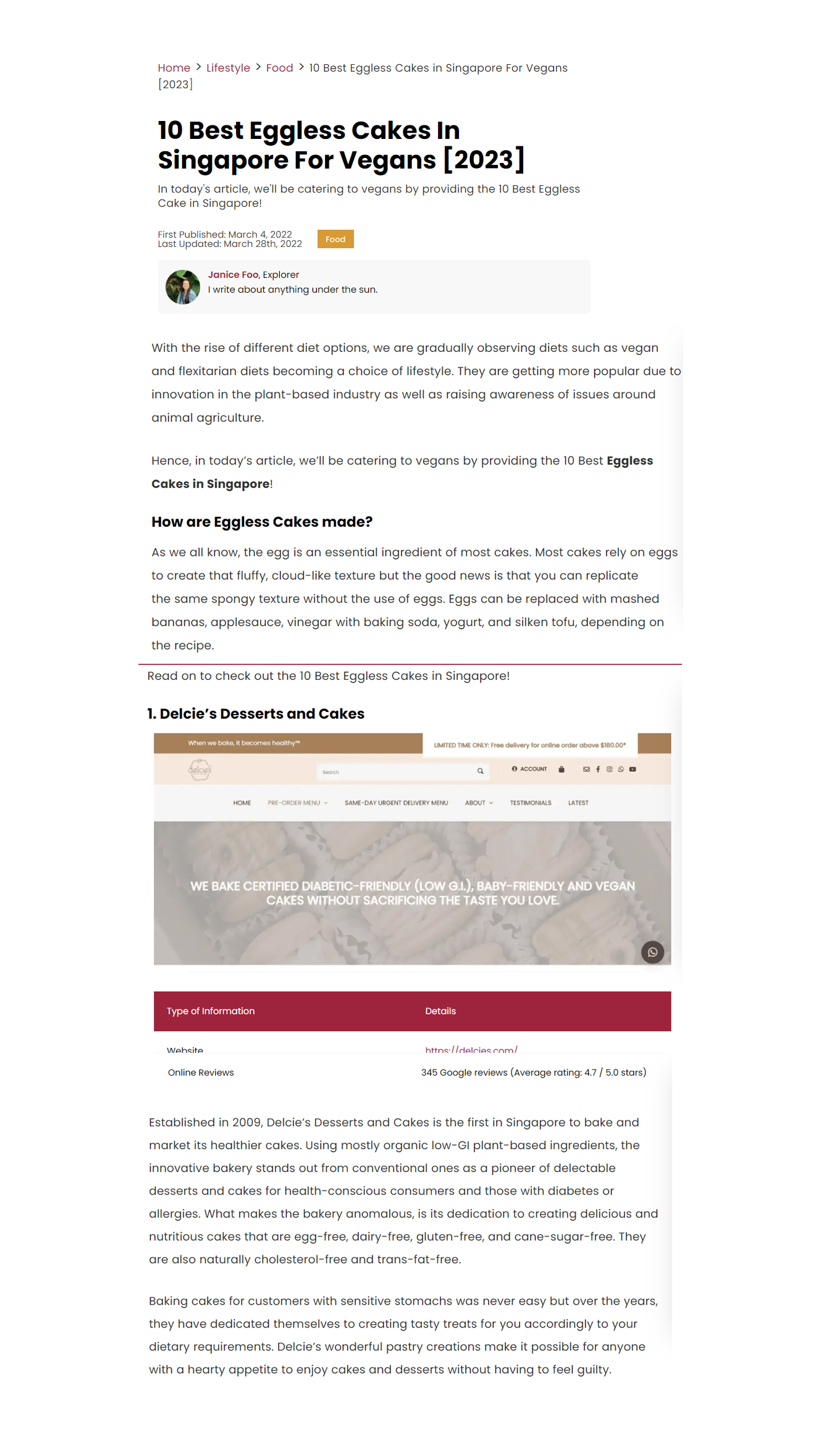 Our cakes, including the popular Red Forest, Blue Forest, Let's Go Banana, are fully customizable to fit any specific allergies or dietary needs.
For eggless, dairy free and nut free products, visit our Baby Friendly menu.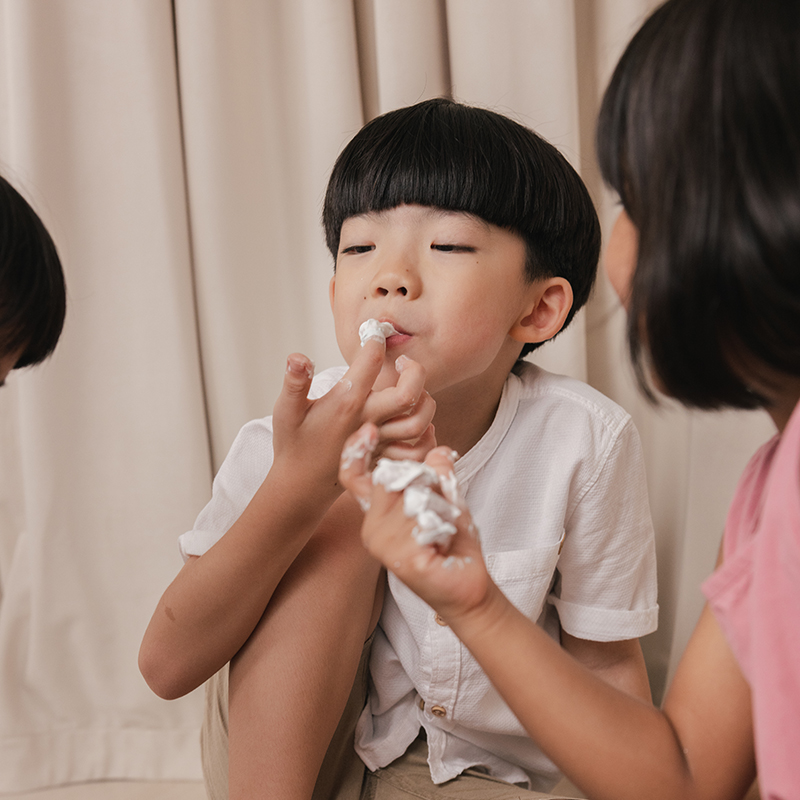 At Delcie's Desserts, we believe that everyone should be able to enjoy delicious cakes and treats without sacrificing their health. That's why all our vegan cakes are made with natural low-GI ingredients and no cane sugar, making them suitable for diabetics and health-conscious individuals.

With our next 2 hour urgent islandwide delivery service and availability on multiple platforms such as Red Mart, Food Panda, Grab Food and Shopee, parents can easily access our range of safe and healthy celebration treats for their children, whether for a birthday party or any special occasion.
It has never been easier to enjoy guilt-free and inclusive best vegan desserts in Singapore.
CAKES & CUPCAKES
Eggless, Dairy Free, Nut Free, Chocolate Free, Honey Free